Or would you like to? Here's the thing about that phrase 'classic car' – it means different things to different people. That's what makes it pretty easy if you're the editor of a magazine or website with the words 'classic car' in the title – you can choose almost any car from any era (and then justify your choice).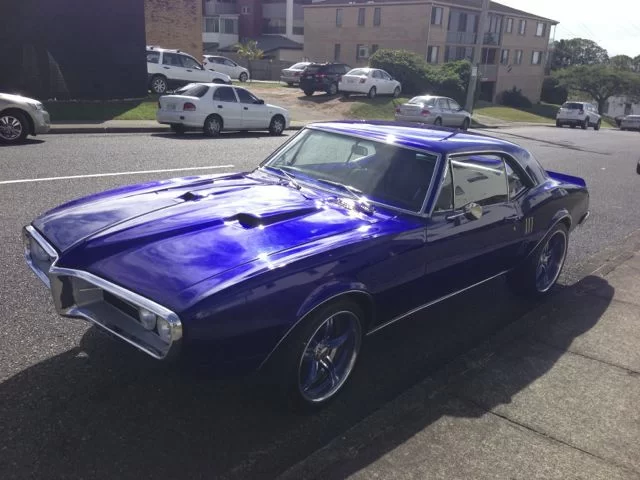 One theory holds that a particular car is likely to earn that classic car status approximately thirty years after it was either…
a very common car
a popular luxury or sports car
And you don't necessarily need to be a billionaire to get a bit of fun out of a classic car and make money on it when it comes time to sell. As making money on the stock market is not quite as straightforward as it used to be, quite a few people are turning to classic cars as investments.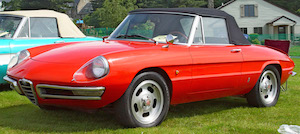 A quick look at, as an example, the Alfa Romeo Spider model (1967 model pictured here) on an Australian car sales site confirms this – the oldest car listed is a 1974 red Alfa Spider priced at $34,000, whereas a 1998 model is only $4,780. Even a low kilometre 2008 model Spider is $9,000 cheaper than the 'classic'.
And at a certain point some car values just start heading into the stratosphere. Ferraris of course figure quite highly in the lists of 'highest prices', and they have always had an interesting approach to selling their cars. Apparently, when deciding how many of a particular model to manufacture, they work out the size of the market for that model, and then make one less.
A combination of short model runs and a design that catches the eye, can make a particular model a classic.
As you might expect, Ferrari dominates the international auction price records, with a 1962 Ferrari 250 GTO currently holding the record for highest price paid at auction – a whopping US$38M achieved at auction in Carmel in California in 2014. But it might also be worth hanging on to that Alfa Spider for a bit longer as well – a 1939 Alfa 8C 2900B Lungo Spider fetched nearly US$20M at auction in California in 2016 – in ninth spot for the highest price paid.
The other problem with buying cars at this end of the spectrum is that there is very little incentive to take the car out on the road (see below), which surely is the main reason for having the car in the first place. So what quite a few car lovers do is have their main vehicle as a pretty standard (reasonably) modern and reliable model, and the other car in the garage is the classic.
One interesting combination we're aware of is one owner, who has (or had) a garage with, on one side, the daily commute – a Hyundai four wheel drive – sitting pretty next to a classic Ferrari 308GTB on the other.
Unlike the phrase 'classic', other descriptors of older vehicles, such as 'vintage' or 'veteran' have more precise definitions. A 'vintage' car is technically one that was made between 1919 and 1930. A 'veteran' car is a car made before 1919, although some purists limit the use of the term to cars made before 1905.
One of the great things about buying any car that's over 30 years old, is that most of the states around Australia allow you to pay a lower registration fee as long as you meet certain conditions – such as limited driving on public roads. South Australia for example, relaxed the rules around 'historic' vehicle registration recently so that they can be driven on the open road for up to 90 days in any one year and you only pay a minimal annual registration fee. Other states generally do not allow a vehicle on a 'special interest' registration to drive on public roads unless you're going to and from a classic car meet or other similar function.
So if you like historic and classic cars, perhaps head over to SA! And if you're going to buy one, make sure you give us a call…
Image credit (Alfa Spider image): https://commons.wikimedia.org/wiki/File:1967-Alfa-Romeo-Duetto-Red-Front-Angle-st.jpg